Using a Gravatar in the Online Bible Institute Forum
We have recently added a Forum to our Online Bible Institute and one of the things we would encourage you to do is sign up for a gravatar which will then be recognized by our Forum software. Gravatar stands for Globally Recognized Avatar. An avatar is a graphical representation of a user, typically a photograph or other image that they want to be identified by. It is easy to get a gravatar and we will step you through the process. The first step is to go to gravatar.com. Click here if you are not seeing the rest of "Using a Gravatar in the Online Bible Institute Forum".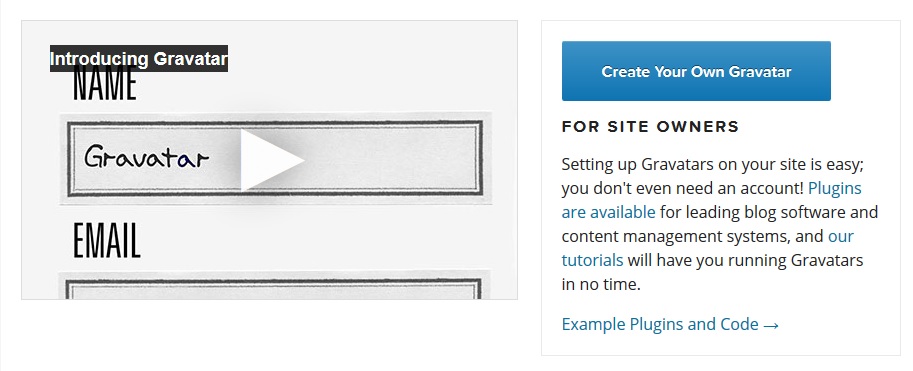 Once you are at the site there is a neat video that you can watch and when you are ready click on the Create Your Own Gravatar Link.  You will then be taken to a screen that asks for your email address and to pick a username and password.  You do need to use the email address that you have connected to the Online Bible Institute.  You do not need to use the username and password that you have for the Online Bible Institute.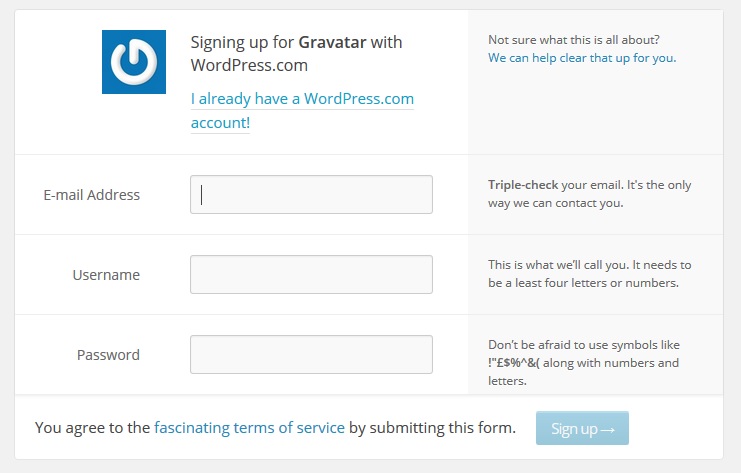 Add your email address and the username and password you want to use.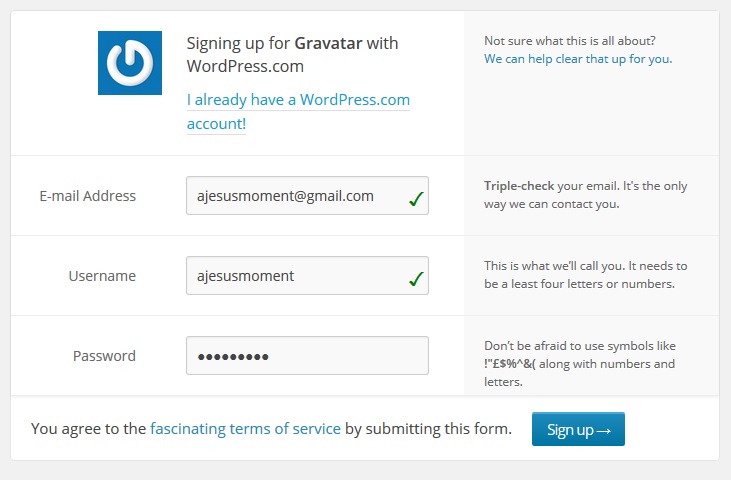 Click on the Sign up tab and a confirmation email will be sent to your account.

Go to your email account and look for the email from WordPress.com (and Gravatar).

Open the email and click on the Activate Account tab.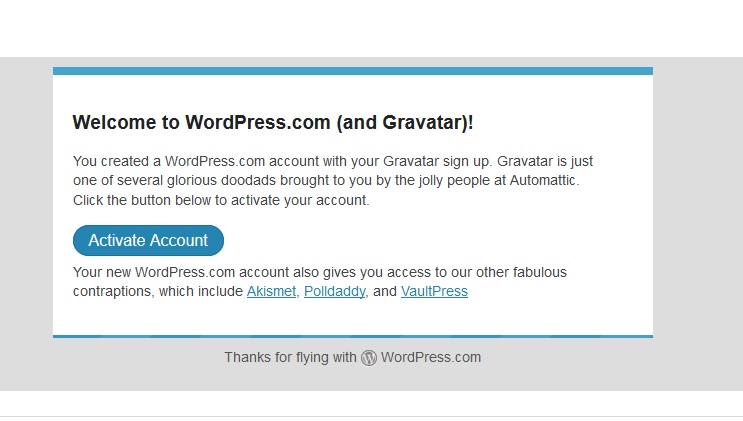 You will then see the notice that your WordPress.com (Gravatar) account has been activated.  Click on the Sign in to Gravatar tab and you will go to the Manage your Gravatar screen.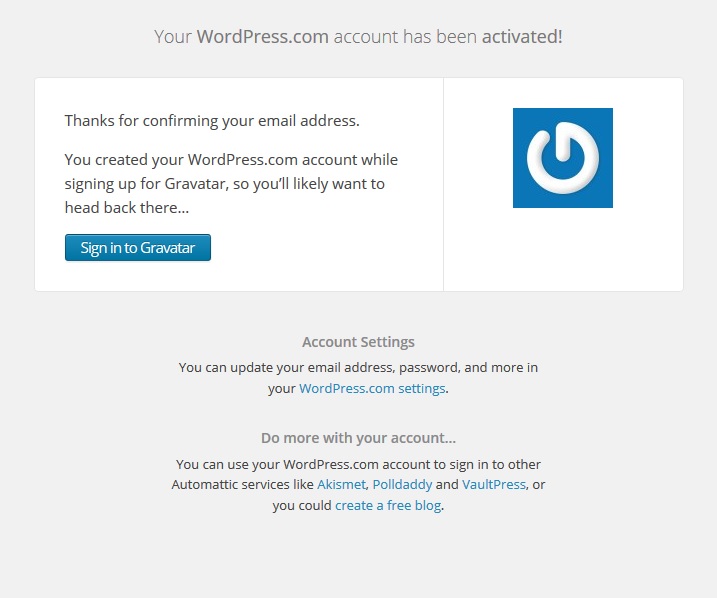 On this screen you are going to add the image that you want to associate with your gravatar.  We would encourage you to use a photo of yourself.  Click on the Ad an image tab.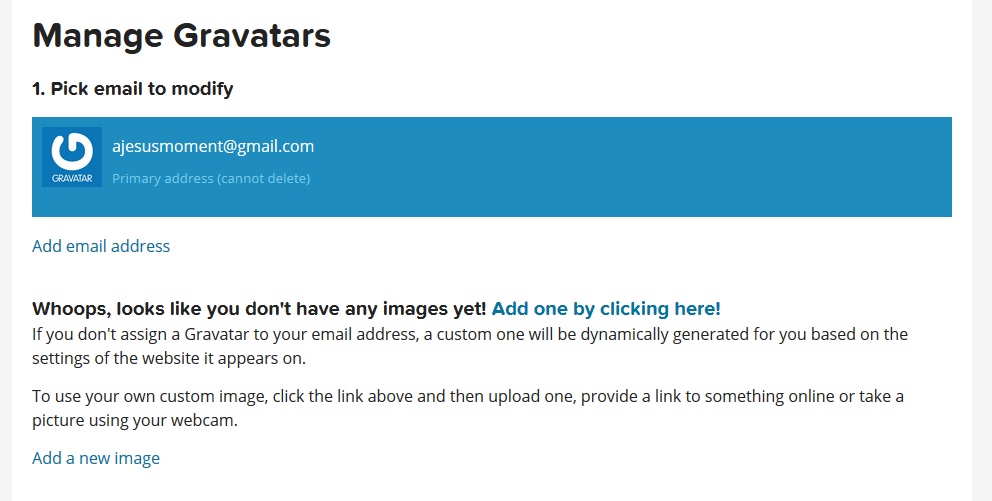 There are a number of ways to add your image.  For the purpose of this demonstration we clicked on the Upload New option.

Once you are at this screen you just click on Browse to look through images that you already have on your computer.

Once you have located the image just click on the Next tab.

You will then be able to crop your photo to get the image you desire.  After you have the image the way you want it, click on Crop and Finish!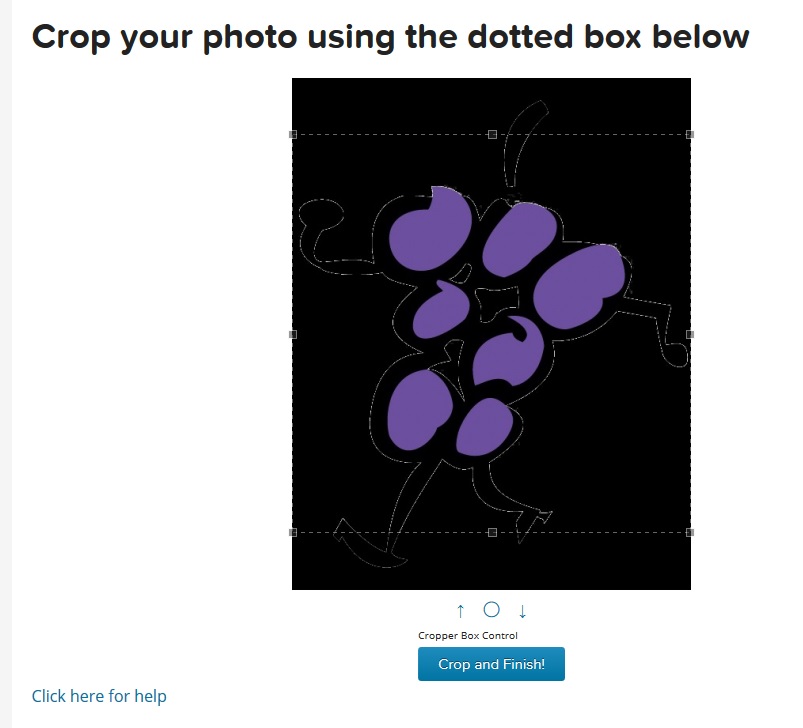 You then need to choose a rating for your Gravatar.  Hopefully you will all choose the G rating.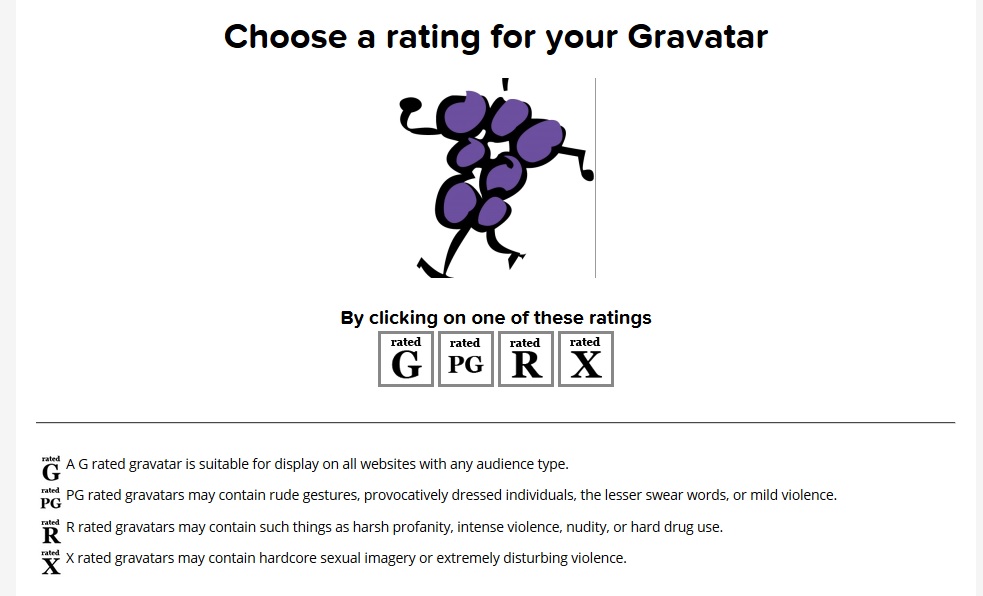 You can make any additional changes or add any information that you want on the Manage Gravatars screen
Once you are done just click on the G all the way on the top right side of the site and then click on Log Out.

That's it.  Now when you sign into a website that uses gravatars your image will automatically show up.